Ready to start your own ecommerce business? It is now worth trillions of dollars globally as consumers are now able to access the Internet on their smartphones easily and shop online. In 2021, it is estimated that e-commerce would be worth $4.88 trillion and if the current world population is estimated to be 7.8 billion, nearly 4.79 billion people worldwide, Internet users access it at least once in a day.
Small to medium and large, businesses plan to launch their website. It is important to have a clear plan and sitemap for working on menu tabs, content, design etc., The job of a web application development company is to help you and guide you through the process of launching your website as there are many phases in this process.
The steps need to be followed in building your website as there are requirements of wireframe, sitemap, content, web design and e-commerce features such as shopping cart etc.,
Choosing your platform
In the content management system (CMS) there are many platforms available for your choice. Depending on the category of your business, goals, priorities and functionalities, you need to choose website builders. For example – Open-source, SaaS, Headless Commerce are the most common types of website builders and web hosting is where you store your data. It also offers off-site hosting like cloud or on-premise hosting owned by a business. There are few popular e-commerce platforms such as – BigCommerce, Shopify, Woo-Commerce and Wix to enable you to add products and add payment gateway.
You can customize your online shop
PHP web application development company, allows you to customize your online shop. How does it work? This brings a unified look to your website and it reflects your brand. Imagine if your website is not attractive and does not provide a meaningful purpose to your visitor, he or she bounces which means they leave your website quickly.
If you really wish to retain your audience, you need to build your website efficiently, effectively and use a user-friendly way that helps your business to get floated and you are able to perform your business online.
PHP web application development company also accommodates and facilitates to choose among hundreds of templates, themes for your website homepage which are stunningly beautiful and give you a lot of choice to choose based on the category of your business and the sitemap you have. Arranging e-commerce features on pre-built templates and themes is much more convenient and customization of texts, images, slideshows and videos are also easily done.
Own a Domain Name
How to choose a domain name? A domain name is for the visibility of a brand. That is Internet audience search for your website by typing your domain name in your search engine. That is your Internet business address or in Internet language – IP address. Godaddy is proved to be a low cost domain name provider and the others include Namecheap and 123-Reg.
Add your products
This is the main purpose of your business and that is to sell your products on your website. Product images and videos can also be featured in this section for a better display of products. Web application development companies have the expertise to add images, colors, text, font selection etc. are some of the most important aspects in this step. You can also add videos for better display of products.
Set order and shipping
The next step that Web Application Development takes care of is to set order and shipping features which is a great convenience for customers to quickly place orders and wait for the shipment. This is where the features have to be easily understood and must create a lot of convenience to easily follow for the customers.
Set your payment gateway
Web Application Development Company in Hyderabad accommodates payment gateway features which is the final step in website building. This is the phase where customers interact with your website as a final step to make purchases thereby making payment through Debit / Credit / cash on delivery payment gateway. Therefore, this step is required to be done with little extra measure of care as multiple security layers and certificates can prevent the risk of scam, spam and other unlawful practices.
Publish and promote your website
Web Application Development Company finally publishes your website and promotes your website through Search Engine Optimization. Sending out emails, promotional content, advertising and marketing is the phase where you can ensure a lot of traffic comes to your website making it reputed and accessible for the audience to make purchases.
Conclusion
Do you understand your audience?  Remember, business is yours as its owner, but it is intended for the audience to derive a lot of benefits from it. Therefore you need a website for your audience and it must be designed well.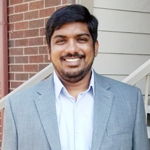 Name: Bharath Kakkireni
Director – KBK Business Solutions
Bharat Kakkireni is a passionate software developer and engineer with over a decade of experience both in India and the U.S. He has been working on many multifaceted IT projects helping local businesses and also collaborates with MNCs in developing software projects. He's an active team leader in KBK solutions. He imparts training, mentoring, and leads teams towards high end efficient working systems. Bharat keeps himself busy in reading, writing and Internet marketing.