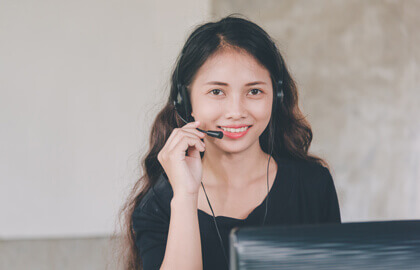 Today is the time of complex economic fluctuations, increasing competition with evolving technology and higher customers' expectations. So it is important that businesses deliver the committed quality of service to their customers.
KBK Solutions is one of the best BPO service providers and believes in sincerity and professionalism. We help businesses to deliver quality services with the help of our professional and expert staff which provides sourcing options to meet a client's and customers' unique needs. We make sure that without any failure, we provide optimum customer experience in a cost effective way.
It is must for a business these days that they innovate, manage risks and information. This is what our talented workforce understands and to deliver high-value solutions to the clients, we strategise accordingly and help them become more agile in their business to further assist their customers.
The Exclusive BPO services of KBK Solutions are:
Inbound Call Support
Outbound Call Support
Chat Support
Technical Support
Development Support
Recruitment Process Outsourcing