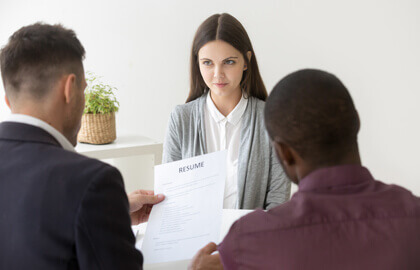 KBK Solutions offers a comprehensive range of IT consulting and staffing services. With our exclusive IT consulting and staffing services, we help our clients to effectively create, manage, optimize and scale up their business.
Our staffing services are highly dedicated towards assisting the HRs of any business to find right talent at ease which could fit the business. Our workforce works round the clock to find the right candidates which could meet the specific requirements of the respective business.
We offer flexible staffing services:
Contract Staffing
Contract-to-hire Staffing
Direct Hire Staffing
We work in the following steps:
Identify the candidates
Short listing and screening them
Placement and follow up
These are the crucial steps which we do not miss at any cost. Thus, we make sure to meet all your business objectives.
Our IT Consulting Services
Our IT Consulting services include work visa consultation, education visa consultation, business visa consultation. If you are looking to work or study in United States but are not sure what is the right option available for you, contact us. We will give you exact information for your query. We deal in various employment based/ work permit and investment visas like H1B, L1, J1, EB1, EB2, EB3, EB5, Green Card Visas. For education consultation, we provide knowledge and assistance on the queries related to any stream for the students.
We work in association with legal advisors who take care of the legal formalities for the approaching candidates and make sure that there remains no loop hole in the entire process.
Avail our IT consulting and staffing services at cost effective price. Contact us today.